BRVC's doctors and veterinary care team members uphold the highest standards of veterinary care through professional accreditation, certification, membership in veterinary medical associations, and continuing education.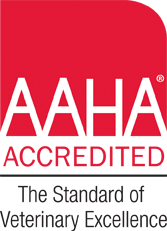 American Animal Hospital Association (AAHA) – In 2022, Burr Ridge Veterinary Clinic celebrated its 30th consecutive year of AAHA accreditation. AAHA accreditation is the highest level of veterinary excellence achieved following ongoing evaluations by the American Animal Hospital Association and reviews of BRVC's practice protocols, medical equipment, facility, and client service. Accredited hospitals choose to be evaluated on approximately 900 quality standards that go above and beyond basic state regulations, ranging from patient care and pain management to staff training and advanced diagnostic services. In addition, AAHA standards are continuously reviewed and updated to keep accredited practices on the cutting edge of veterinary excellence. Only 15% of all small animal veterinary practices in the U.S. have achieved AAHA accreditation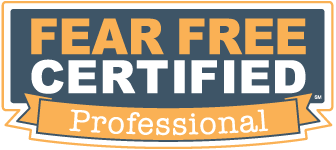 Fear Free Certified Professional – Fear Free is a training and certification program that helps veterinarians modify clinic procedures, handling, and facilities to help pets feel safe and comfortable while receiving the medical care they need. To become certified, veterinary staff must complete a comprehensive eight-part educational course and exam and additional Fear-Free related continuing education is required each year to remain certified. In 2016, Burr Ridge Veterinary Clinic was the first animal hospital in DuPage County with Fear Free Certified Professionals (FFCP) and is proud to be the first hospital in DuPage County with Level 2 FFCP staff in 2017 and Level 3 FFCP staff in 2018.

American Veterinary Medical Association (AVMA) – The AVMA is the nation's leading advocate for the veterinary profession. It develops position statements, provides educational accreditation and certification, educates the public about the important and varied types of work performed by veterinarians, and provides products and services to help protect the health and welfare of animals. Our doctors attend and participate in annual continuing education opportunities provided by the AVMA to ensure our patients receive the very best of care..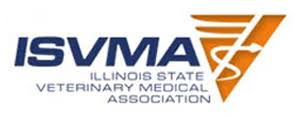 Illinois State Veterinary Medical Association (ISVMA) – The ISVMA predicts, monitors and confronts issues that affect the licenses of Illinois veterinarians, provides educational opportunities for veterinary professionals, informs the public about veterinary medicine and responsible pet ownership, and provides suggestions for selecting a vet. Our doctors and veterinary care team members attend and participate in annual continuing education opportunities provided by the ISVMA that include state-of-the-art technologies and the highest standards of care.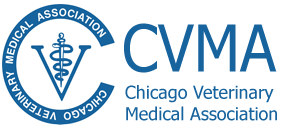 Chicago Veterinary Medical Association (CVMA) – The CVMA is dedicated to the health and well-being of animals through its nurturing of the human-animal bond. In addition to sponsoring nationally recognized continuing education opportunities for its veterinary professional members, the CVMA provides a free pet loss helpline and support group for the public. You may leave a voicemail message at 630-325-1600 at any time and your call will be returned between 7 – 9 pm each weekday evening. CVMA's "Wings" Pet Loss Support Group meets at 7:30 pm on the first Wednesday of each month at its Burr Ridge office..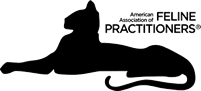 American Association of Feline Practitioners (AAFP) – The AAFP is dedicated to advancing the field of feline medicine and surgery by setting the standards of feline care through the publication of practice guidelines and position statements, and by providing continuing education. BRVC's co-owner Dr. Brian D. Rooney is a member of AAFP with access to the latest breakthroughs in feline-based veterinary medicine.