Veterinary radiographs (x-rays) are a valuable diagnostic tool frequently used to diagnose bone fractures, heart, lung or bowel diseases, and dental disease. Burr Ridge Veterinary Clinic uses digital imaging technology to detect anatomical and dental abnormalities either with radiographs or in-house ultrasound. Digital imaging technology allows us to review the resulting images quickly and send them electronically to referral specialists or to a board-certified radiologist for additional review.
Anatomical
Anatomical radiographs help our doctors determine if a pet has skeletal or soft tissue injuries or diseases, a foreign body in the gastrointestinal system, bladder stones, or chest or abdominal tumors.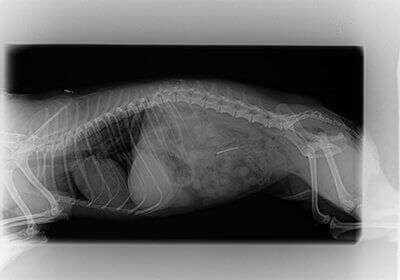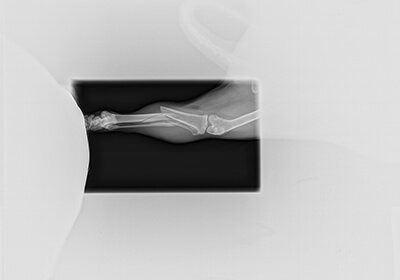 Dental
Dental radiographs document tooth decay, dental injuries such as a fractured tooth or broken tooth root, and growths on the gums, under the tongue or elsewhere in the mouth.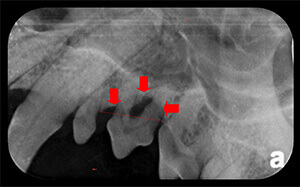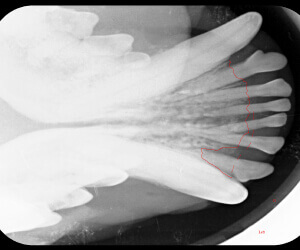 Ultrasound
Digital ultrasound equipment allows our doctors to examine internal organs including the liver, spleen, heart, bladder, and kidneys and to extract urine in a sterile manner for culture or additional testing.